A good indoor air quality home is a place where it's easier to live healthier. Though people don't normally pay attention to how they breathe unless they have difficulty doing so, it shouldn't mean that air quality is not essential. The body can't survive without air, and just 3 minutes without it causes a person to expire. People may breathe continuously but they may not get enough good quality air to keep themselves healthy. This is a bad situation, especially if it occurs in the home where people are supposed to get rejuvenation and respite from the air pollution outside.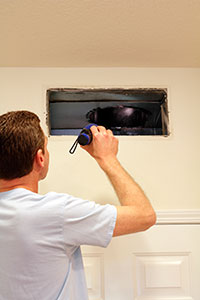 An effective way to know whether people in the home are getting enough good air is through air quality testing. This test is done to find out the level of air pollution present within the home. Aside from the level of pollution, the specific pollutants in the air are also named. These results help in formulating ways on how to get rid of these unhealthy gases and irritants in the home's mini-atmosphere.
A company that offers air testing and cleaning is Indoor Air Quality Montebello. It is located in Montebello, California. They offer their services not only to homes but also to offices, schools, stores, and restaurants. They help clean air by dealing with the structures that facilitate the flow of air, specifically air ducts. They remove impurities from the air by attracting these particles and disposing them. They also clean the ducts and other airways to ensure that the air coming out of them is clean.
Airways to ensure that the air coming out of them is clean.
Air filter cleaning is just one of the specific services that they offer. Air filters keep the air clean by trapping minute particles and preventing them from circulating in the air. Understandably, they accumulate a lot of dirt over time. Cleaning air filters improves their function because an air filter filled with dirt is a blocked filter. It may even be possible for some of the dirt to escape through the filter because of its sheer volume. This company in Montebello, California can clean all sorts of air filters thoroughly for better air quality.
There are times when replacement is better than cleaning. Air filter replacement may be done by this company if the air filter is damaged. They have air filters available so that the client won't have to go to hardware stores and purchase an air filter. They choose the appropriate type and size of air filter and install it to the ventilation system properly. Aside from air filters, they can replace any ventilating item if needed. When the item may still be repaired instead of replaced, they will also do the repairs.
This company also deals with more complicated air quality items such as HVAC units and condenser units. HVAC unit cleansing is quite difficult especially for those who do not know how to clean them. Hiring a professional service ensures that the unit will be unharmed during the cleaning process. For the best results with air quality, call this service in Montebello, California.